ERIKA
---
Elektromobilität mit Redundanter Intelligenter Kommunikations-Architektur
Future automotive mobility is electrified, highly connected and automated. This will lead to a comprehensive transformation of motorized road traffic as we know it today. Today's solutions for in-vehicle data communication can only insufficiently meet the future requirements of electrified autonomous driving. Therefore, the Orthognonal Frequency Division Multiplexing (OFDM) method is a promising approach to meet these future requirements for data transmission. However, OFDM technology for use in vehicles has not yet been researched. This is accompanied by great opportunities for novel mobility and transport concepts. These opportunities must also be exploited quickly and comprehensively for the benefit of Germany as a business and technology location.
---
The research goal of the ERIKA project is the design, implementation and evaluation of an OFDM-based communication system for automotive systems. The aim is to achieve information on whether embedded communication networks based on OFDM technology are basically suitable for use in safety-critical vehicle systems. For this purpose, the basic functionality on which intelligent network functionalities are based will first be developed. Our reseach focus the development of intelligent network functionalities and a network protocol, which enables, among others, multi-user access procedures, multi-user data distribution as well as multi-user network configuration.
Further information about the ERIKA project can be found at https://www.erika-projekt.de/.
---
The ERIKA project involves 9 national partners:
Continental Automotive GmbH (Organisator)

Bayerische Motoren Werke Aktiengesellschaft

Dr. Ing. h.c. F. Porsche AG

Fraunhofer-Gesellschaft zur Förderung der angewandten Forschung e. V.

Forschungsinstitut für Kraftfahrwesen und Fahrzeugmotoren Stuttgart

Technische Universität Carolo-Wilhelmina zu Braunschweig

Technische Universität Chemnitz

NXP Semicondutors

Technica Engineering GmbH
---
The following people are currently involved in the ERIKA project:
---
Project-related Publications
The listed material is protected by copyright. The corresponding copyright must be observed.
Dominik Stöhrmann, Adam Kostrzewa, Rolf Ernst and Helmut Kellermann, "Towards OFDMA-based Ethernet for future in-vehicle communication" in 2nd International Conference on Societal Automation (SA) (IEEE, Ed.), Mai 2021.

@inproceedings{Stöhrmann2021TowardsOFDMA-basedEthernet,


author = {Dominik Stöhrmann and Adam Kostrzewa and Rolf Ernst and Helmut Kellermann},
booktitle = {2nd International Conference on Societal Automation (SA)},
editor = {IEEE, Ed.},
month = may,
title = {{Towards OFDMA-based Ethernet for future in-vehicle communication}},
url = {https://ieeexplore.ieee.org/document/9507192},
year = {2021}

}
---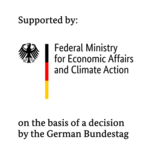 ---