International Internships
International Internships
---
The Institute of Computer and Network Engineering (IDA) at the Technische Universität Braunschweig has hosted many successful internships for undergraduate and graduate students from some of the leading universities in several European countries, as well as the USA, South America, China, and India. As such, we receive a high volume of applications each year.
Therefore, in order to be considered for an international internship at IDA, please consult this page carefully for the required application guidelines.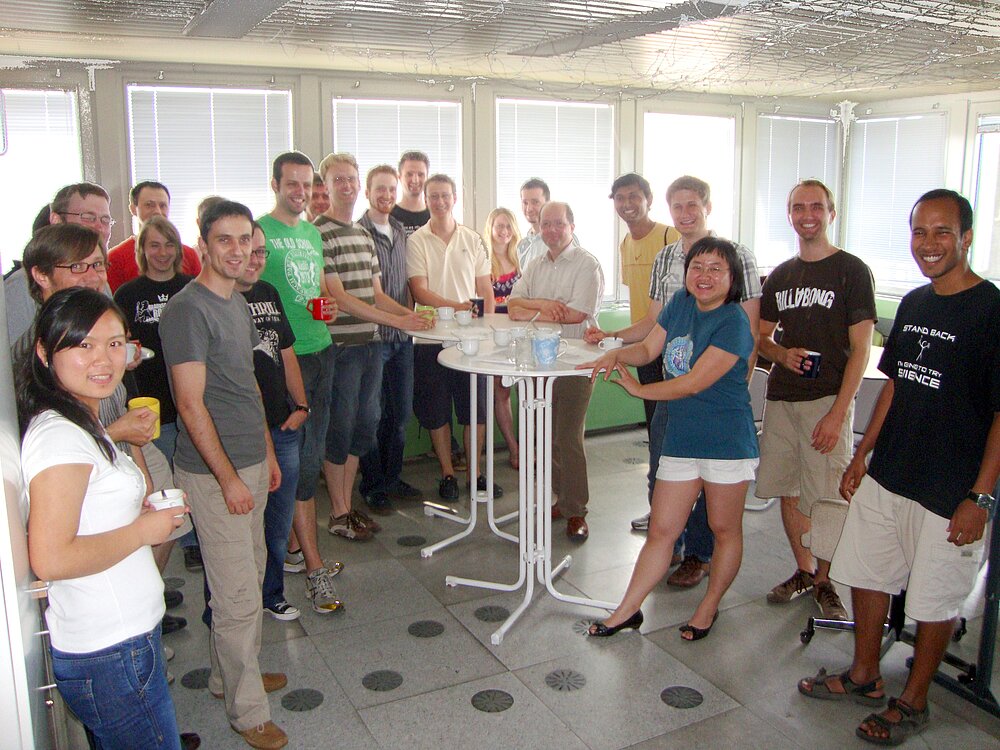 The required qualifications will vary from project to project, but often include:
Minimum internship duration: 11 weeks; 12 weeks are preferred
Competent oral and written English abilities (German is not required)
Programming skills required vary by project; please consult individual research groups and project details
Soft skills are also important: enthusiasm, dependability and punctuality, high degree of motivation, good communication skills, and the ability to work independently on a complex project are also requirements
To improve the chances of your application being reviewed, please focus and tailor your application to the research interests of our institute, and remove references to HTML/PHP/CGI web development, database work, Microsoft Office, Photoshop, etc.
Required Application Documents
To accelerate the selection process, we ask all applicants to elaborate on recent projects and work with concrete examples and references, when available. Documents to be submitted include:
Detailed CV including cumulative GPA
Description of relevant projects, courses, and labs completed including time periods spent on each
Samples of relevant work, e.g. source code from related projects (files should be submitted as .zip or similar archive)
A personal letter, composed by the applicant, describing how he or she was made aware of the research at IDA, and why he or she would be the right choice for the internship applied for
Letter(s) of recommendation from a current or past professor are desirable but not mandatory
When available, links to project and institute websites
In order to ensure that your application is considered, the following application procedure must be followed. Incomplete applications, applicants not following these guidelines, or blind emails to professors or staff members will not be considered.
In general, applicants are expected to provide their own financial support for the trip to Germany, as well as for the duration of the stay. Typical living costs in Braunschweig are approximately 550 Euros per month. Applicants are also responsible for securing a visa for the duration of the internship, as well as securing their own accommodations. This is typically done with the assistance of internship programs such as DAAD RISE (Research Internships in Science and Engineering, available to students from the USA, Canada, and the UK), DAAD WISE (Working Internships in Science and Engineering, available to students from India), and IAESTE (International Association for the Exchange of Students for Technical Experience, available to students from all countries), along with the help of the International Office at the Technische Universität Braunschweig.
You may also refer to the main DAAD website and check what support programs and scholarschip offers are available depending on your country of origin.
Note that the following application guidelines do not fully apply for some programs listed above (e.g. IAESTE). Please make sure that you follow the exact guidelines of your chosen program.
Please check if you have sufficient financial support for the trip to Germany, as well as for the duration of the stay, e.g. refer to the abovementioned scholarschip projects and institutions which could help in the process
Applicants must consult the list of ongoing research projects at IDA and select a topic of interest from the several available research groups. A specific project within each research group can also be selected, but this is not mandatory
After selecting a maximum of two research groups from the link above, an application email should be sent using the following format

Recipient: IDA Secretariat
Subject: ["Research Group Name" Internship Application] - "Applicant Name"
IMPORTANT: Replace "Research Group Name" with the research group name that best fits your interests and skills, and "Applicant Name" with your own name
Email body and attachments: see previous sections above

Please send only one email and list the potential alternate inside your application message
If you have satisfied the requirements and submitted all necessary material, we will contact you after reviewing your application. Follow-up emails are not necessary, and you should not contact the institute by phone. Good luck!
Additional information about life, activities, and sights in Braunschweig, Germany can be found here
---