EMC2
---
Embedded Multi-Core Systems For Mixed Criticiality Applications (EMC2)

Project goal
EMC² – 'Embedded Multi-Core systems for Mixed Criticality applications in dynamic and changeable real-time environments' is an ARTEMIS Joint
Undertaking project in the Innovation Pilot Programme 'Computing platforms for embedded systems' (AIPP5).

Embedded systems are the key innovation driver to improve almost all mechatronic
products with cheaper and even new functionalities. They support today's information society as inter-system communication enabler. A major industrial
challenge arises from the need to face cost efficient integration of different applications with different levels of safety and security on a single computing
platform in an open context.
EMC² finds solutions for dynamic adaptability in open systems, provides handling of mixed criticality applications under real-time conditions, scalability and utmost flexibility,
full scale deployment and management of integrated tool chains, through the entire lifecycle.
The objective of EMC² is to establish Multi-Core technology in all relevant Embedded Systems domains.
Project start 1. April 2014
Project consortium
EMC² is a project of 99 partners of embedded industry and research from 19 European countries with an effort of about 800 person years and a total budget of about 100 million Euro
Role of the IDA
The Technische Universität Braunschweig, Institute of Computer and Network Engineering plays an important role in the EMC2 project.
It coordinates the development of the dynamic runtime environments and services in the scope of the WP3.
Responsible Person at IDA: Adam Kostrzewa
For further information, please visit the WP3 Website.
The summary of work is available in the Newsletter.
The main goal of WP3 is to achieve a common understanding of techniques, methodologies and a development of supporting tools to address Dynamic Runtime Environments and Services.
The broad expected results is a Runtime Environment (RTE) that guarantees a certain quality of service to the application with respect to available computing
resources, real-time properties, availability, failure rates, or freedom from interference for safety-critical applications. Moreover, WP3 leads to:
A hypervisor (Anaxogors) to support safety and security properties with special attention to real-time properties.
A real-time inter-core communication mechanisms as well as isolation mechanisms.
A Fault-Tolerant Multi-core Library (FaToMLib) targets multi-core architectures. A prototype of the library shall be also delivered along with respective documentation.
An RTE version of Android customized to support EMC² architecture and vision applications.
Preparatory work from the IDA was, amongst other projects, carried out in the projects RECOMP, ASTEROID, ARAMiS.
The Project will run for 3 years with a total budget of €100M.
Further information
For further information, please visit the EMC2 Main Website.
Funding
The EMC2 project is funded by the German Federal Ministry of Education and Research (BMBF) and ARTEMIS Association (EU).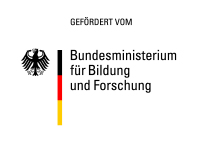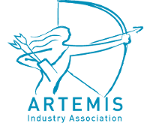 People at IDA
Sebastian Tobuschat
Leonardo Ecco
Adam Kostrzewa
---