TIMMO-2-USE
---
TIMMO-2-USE aims at studying all the timing aspects involved in the design and verification of real-time systems.
For more information you can visit: http://www.timmo-2-use.org/.
The contribution of IDA in TIMMO-2-USE concerns all the aspects of the project involving probabilistic timing information, from language issues to theoretical solutions to validations of the algorithms and tools.
More precisely, we are developing a new approach called Typical-Case Analysis (TCA) which aims at providing results more precise than the worst-case scenario.
Matthias Hanke, PhD student
Mark Jeske, HiWi
Sophie Quinton, postdoc
System simulation model generator
The ITEA2 project TIMMO-2-USE is funded by Bundesministerium für Bildung und Forschung
(BMBF) .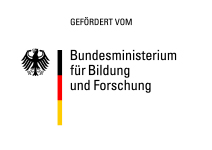 ---