IPF
---
The Information Processing Factory (IPF)
The IPF project is an international collaboration among University of California, Irvine, TU Munich and TU Braunschweig.
IPF stands for Information Processing Factory and it is a step towards autonomous Multi-Processor System-on-Chip (MPSoC) platforms in Cyber-Physical Systems (CPS) and the Internet of Things (IoT). IPF represents a paradigm shift in platform design, with robust and independent platform operation focusing on futuristic platform-centric design, rather than the traditional focus on semiconductor device and software technology.
The following research staff are involved with the project at TU Braunschweig: Thawra Kadeed and Dr.-Ing. Eberle A. Rambo.
IPF is jointly funded by the Deutsche Forschungsgemeinschaft (German Research Foundation - DFG) and the National Science Foundation (NSF).
The project started on March 1st, 2018 with a DFG funding period of 3 years.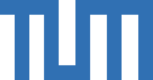 Project-related press releases
The project was featured in EENews.
Project-related publications
The listed material is protected by copyright. The corresponding copyright must be observed.
Rolf Ernst, Dominik Stöhrmann, Alex Bendrick and Adam Kostrzewa, "Application-centric network management–Addressing safety and real-time in V2X applications (Perspective Paper)", ACM Transactions on Embedded Computing Systems, Januar 2022.

@article{Ernst2022Application-centricnetworkmanagement–Addressing,


author = {Rolf Ernst and Dominik Stöhrmann and Alex Bendrick and Adam Kostrzewa},
journal = {ACM Transactions on Embedded Computing Systems},
month = jan,
title = {{Application-centric network management–Addressing safety and real-time in V2X applications (Perspective Paper)}},
url = {https://doi.org/10.1145/3528411},
year = {2022}

}

Adam Kostrzewa and Rolf Ernst, "Achieving safety and performance with reconfiguration protocol for ethernet TSN in automotive systems", Elsevier Journal of Systems Architecture, vol. 118, September 2021.

@article{Kostrzewa2021Achievingsafetyand,


author = {Adam Kostrzewa and Rolf Ernst},
journal = {Elsevier Journal of Systems Architecture },
month = sep,
title = {{Achieving safety and performance with reconfiguration protocol for ethernet TSN in automotive systems}},
url = {https://www.sciencedirect.com/science/article/abs/pii/S138376212100148X},
volume = {118},
year = {2021}

}

Thawra Kadeed, Borislav Nikolic and Rolf Ernst, "Safe Online Reconfiguration of Mixed-Criticality Real-Time Systems" in Pacific Rim International Symposium on Dependable Computing (PRDC), (Perth, Australia), Dezember 2020.

@inproceedings{Kadeed2020SafeOnlineReconfiguration,


address = {Perth, Australia},
author = {Thawra Kadeed and Borislav Nikolic and Rolf Ernst},
booktitle = {Pacific Rim International Symposium on Dependable Computing (PRDC)},
month = dec,
title = {{Safe Online Reconfiguration of Mixed-Criticality Real-Time Systems}},
year = {2020}

}

Eberle Rambo, Bryan Donyanavard, Minjun Seo, Florian Maurer, Thawra Kadeed, Caio De Melo, Biswadip Maity, Anmol Surhonne, Andreas Herkersdorf, Fadi Kurdahi, Nikil Dutt and Rolf Ernst, "The Self-Aware Information Processing Factory Paradigm for Mixed-Critical Multiprocessing", IEEE Transactions on Emerging Topics in Computing, August 2020.

@article{RamboIEEETransactionsonEmergingTopicsinComputingTheSelf-AwareInformation,


author = {Eberle Rambo and Bryan Donyanavard and Minjun Seo and Florian Maurer and Thawra Kadeed and Caio De Melo and Biswadip Maity and Anmol Surhonne and Andreas Herkersdorf and Fadi Kurdahi and Nikil Dutt and Rolf Ernst},
journal = {IEEE Transactions on Emerging Topics in Computing},
month = aug,
title = {{The Self-Aware Information Processing Factory Paradigm for Mixed-Critical Multiprocessing}},
year = {2020}

}

Thawra Kadeed, "Dynamic Energy Management of Mixed-Criticality Real-Time Networks-on-Chip" in Design, Automation & Test in Europe Conference (DATE), (Grenoble, France), März 2020.

@inproceedings{Kadeed2020DynamicEnergyManagement,


address = {Grenoble, France},
author = {Thawra Kadeed},
booktitle = {Design, Automation & Test in Europe Conference (DATE)},
month = 0,
title = {{Dynamic Energy Management of Mixed-Criticality Real-Time Networks-on-Chip}},
year = {2020}

}

Eberle A. Rambo, Robin Hapka and Rolf Ernst, "A Gem5 Multi-OS Mixed-critical Many-core Simulation Model for Self-aware Systems" in 40th IEEE Real-Time Systems Symposium (RTSS) - Demo in RTSS@Work, Dezember 2019.

@inproceedings{Rambo2019AGem5Multi-OS,


author = {Eberle A. Rambo and Robin Hapka and Rolf Ernst},
booktitle = {40th IEEE Real-Time Systems Symposium (RTSS) - Demo in RTSS@Work},
month = dec,
title = {{A Gem5 Multi-OS Mixed-critical Many-core Simulation Model for Self-aware Systems}},
year = {2019}

}

Thawra Kadeed, "A Comprehensive Framework for Energy Management of Hard Real-time Networks-on-Chip" in Proceedings of the IEEE Real-Time Systems Symposium (RTSS) @ WORK, (Hong Kong, China), Dezember 2019.

@inproceedings{Kadeed2019AComprehensiveFramework,


address = {Hong Kong, China},
author = {Thawra Kadeed},
booktitle = {Proceedings of the IEEE Real-Time Systems Symposium (RTSS) @ WORK},
month = dec,
title = {{A Comprehensive Framework for Energy Management of Hard Real-time Networks-on-Chip}},
year = {2019}

}

Thawra Kadeed, Sebastian Tobuschat and Rolf Ernst, "Integrated Energy Control for Hard Real-time Networks-on-Chip" in Proceedings of the IEEE Real-Time Systems Symposium (RTSS), (Hong Kong, China), Dezember 2019.

@inproceedings{Kadeed2019IntegratedEnergyControl,


address = {Hong Kong, China},
author = {Thawra Kadeed and Sebastian Tobuschat and Rolf Ernst},
booktitle = {Proceedings of the IEEE Real-Time Systems Symposium (RTSS)},
month = dec,
title = {{Integrated Energy Control for Hard Real-time Networks-on-Chip}},
year = {2019}

}

Eberle A. Rambo, Thawra Kadeed, Rolf Ernst, Minjun Seo, Fadi Kurdahi, Bryan Donyanavard, Caio Batista de Melo, Biswadip Maity, Kasra Moazzemi, Kenneth Stewart, Saehanseul Yi, Amir M. Rahmani, Nikil Dutt, Florian Maurer, Nguyen Anh Vu Doan, Anmol Surhonne, Thomas Wild and Andreas Herkersdorf, "The Information Processing Factory: A Paradigm for Life Cycle Management of Dependable Systems" in IEEE/ACM/IFIP International Conference on Hardware/Software Codesign and System Synthesis (CODES+ISSS'19), (New York, New York, USA), Oktober 2019.

@inproceedings{Rambo2019TheInformationProcessing,


address = {New York, New York, USA},
author = {Eberle A. Rambo and Thawra Kadeed and Rolf Ernst and Minjun Seo and Fadi Kurdahi and Bryan Donyanavard and Caio Batista de Melo and Biswadip Maity and Kasra Moazzemi and Kenneth Stewart and Saehanseul Yi and Amir M. Rahmani and Nikil Dutt and Florian Maurer and Nguyen Anh Vu Doan and Anmol Surhonne and Thomas Wild and Andreas Herkersdorf},
booktitle = {IEEE/ACM/IFIP International Conference on Hardware/Software Codesign and System Synthesis (CODES+ISSS'19)},
month = oct,
title = {{The Information Processing Factory: A Paradigm for Life Cycle Management of Dependable Systems}},
year = {2019}

}

Robin Hofmann, Borislav Nikolic and Rolf Ernst, "Challenges and Limitations of IEEE 802.1 CB-2017", , No. 12(4), pp. 105-108, April 2019.

@article{Hofmann2019ChallengesandLimitations,


author = {Robin Hofmann and Borislav Nikolic and Rolf Ernst},
booktitle = {IEEE Embedded Systems Letters},
month = apr,
pages = {105-108},
title = {{Challenges and Limitations of IEEE 802.1 CB-2017}},
number = {12(4)},
year = {2019}

}

Thawra Kadeed, Sebastian Tobuschat, Adam Kostrzewa and Rolf Ernst, "Safe and efficient power management of hard real-time networks-on-chip", Integration, the VLSI Journal, Oktober 2018.

@article{Kadeed2018Safeand,


author = {Thawra Kadeed and Sebastian Tobuschat and Adam Kostrzewa and Rolf Ernst},
journal = {Integration, the VLSI Journal},
month = oct,
note = {https://doi.org/10.1016/j.vlsi.2018.10.007},
title = {{ Safe and efficient power management of hard real-time networks-on-chip }},
year = {2018}

}

Mischa Möstl, Johannes Schlatow, Rolf Ernst, Nikil Dutt, Ahmed Nassar, Amir Rahmani, Fadi J. Kurdahi, Thomas Wild, Armin Sadighi and Andreas Herkersdorf, "Platform-Centric Self-Awareness as a Key Enabler for Controlling Changes in CPS", Proceedings of the IEEE, vol. 106, No. 9, pp. 1543-1567, September 2018.

@article{moestl2018platformcentric,


author = {Mischa Möstl and Johannes Schlatow and Rolf Ernst and Nikil Dutt and Ahmed Nassar and Amir Rahmani and Fadi J. Kurdahi and Thomas Wild and Armin Sadighi and Andreas Herkersdorf},
journal = {Proceedings of the IEEE},
month = sep,
pages = {1543-1567},
title = {{Platform-Centric Self-Awareness as a Key Enabler for Controlling Changes in CPS}},
url = {https://doi.org/10.1109/JPROC.2018.2858023},
volume = {106},
year = {2018}

}

Armin Sadighi, Bryan Donyanavard, Thawra Kadeed, Kasra Moazzemi, Tiago Mück, Ahmed Nassar, Amir M. Rahmani, Thomas Wild, Nikil Dutt, Rolf Ernst, Andreas Herkersdorf and Fadi J. Kurdahi, "Design Methodologies for Enabling Self-awareness in Autonomous Systems" in Proceedings of Design, Automation and Test in Europe Conference (DATE), März 2018, Special Session Paper.

@inproceedings{Sadighi2018DesignMethodologiesfor,


author = {Armin Sadighi and Bryan Donyanavard and Thawra Kadeed and Kasra Moazzemi and Tiago Mück and Ahmed Nassar and Amir M. Rahmani and Thomas Wild and Nikil Dutt and Rolf Ernst and Andreas Herkersdorf and Fadi J. Kurdahi},
booktitle = {Proceedings of Design, Automation and Test in Europe Conference (DATE)},
month = 0,
note = {Special Session Paper},
title = {{Design Methodologies for Enabling Self-awareness in Autonomous Systems}},
year = {2018}

}

Rolf Ernst, "Automated Driving: The Cyber-Physical Perspective", IEEE Computer, vol. 51, No. 9, pp. 76-79, September 2018.

@article{ernst2018automated,


author = {Rolf Ernst},
journal = {IEEE Computer},
month = sep,
pages = {76-79},
title = {{Automated Driving: The Cyber-Physical Perspective}},
url = {https://ieeexplore.ieee.org/stamp/stamp.jsp?arnumber=8481268},
volume = {51},
year = {2018}

}

Nikil Dutt, Fadi J. Kurdahi, Rolf Ernst and Andreas Herkersdorf, "Conquering MPSoC complexity with principles of a self-aware information processing factory" in Proceedings of the 11th IEEE/ACM/IFIP International Conference on Hardware/Software Codesign and System Synthesis (CODES+ISSS), (Pittsburgh, Pennsylvania), Oktober 2016, Special Session Paper.

@inproceedings{dutt2016conquering,


address = {Pittsburgh, Pennsylvania},
author = {Nikil Dutt and Fadi J. Kurdahi and Rolf Ernst and Andreas Herkersdorf},
booktitle = {Proceedings of the 11th IEEE/ACM/IFIP International Conference on Hardware/Software Codesign and System Synthesis (CODES+ISSS)},
month = oct,
note = {Special Session Paper},
series = {CODES'16},
title = {{Conquering MPSoC complexity with principles of a self-aware information processing factory}},
url = {http://ieeexplore.ieee.org/document/7750995/},
year = {2016}

}
---